Forming insert for forming automat CQ30.
Insert for forming, aging and measuring bimetallic snap discs.

• Automatic insertion, tempering, forming, aging, measuring and selective ejection of bimetal-snap-action-discs
• Forming temperature +40°C bis +145°C
• Forming stamp and counterpressure stamp can be exchanged quickly
• Measuring springs for loading the snap disc during the measuring process can be exchanged quickly

Note: Forming tool can only be used in combination with a CQ30 forming automat.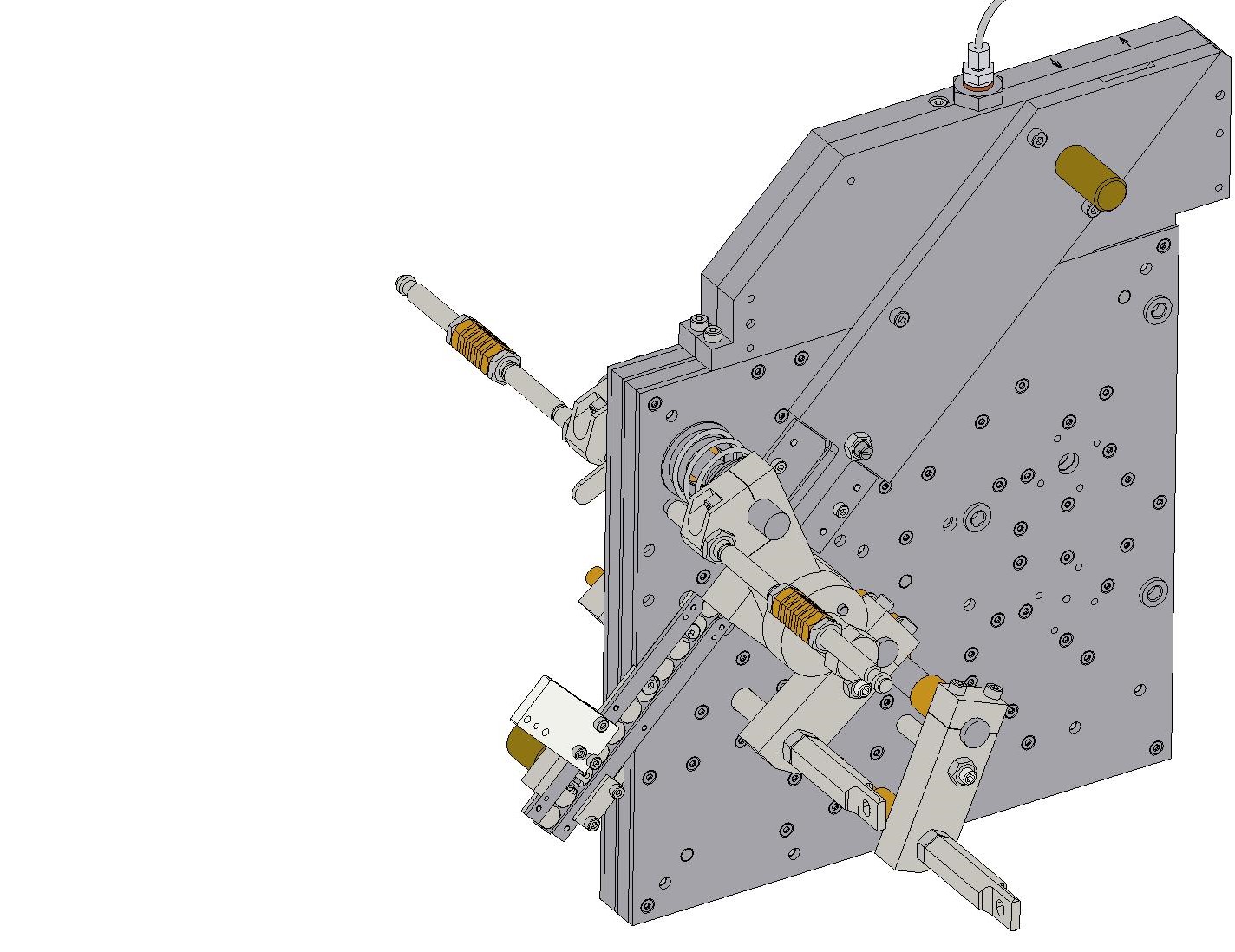 Specifications
Standard version
Forming insert for forming automat CQ30 according to customer specification.
Options & Accessories

Provision of different forming stamps
Provision of necessary auxiliary materials (temperature control medium, corrosion protection, lubricating oil, ..)

Capacity
Achievable pieces per hour depend mainly on the functionality and setting of the forming automat.
Capacity forming automat CQ30: up to 4.000 pieces / hour
Prozess input

Bimetall strip with pre-punched and re-pressed discs
Bandwidth: max. 40mm
Diameter bimetall disc max. 33mm

Process flow and details
Forming, aging, measuring and selecting bimetall-snap-action-disks.
Important: Forming tool can only be used in combination with a forming automat CQ30.
Process output

Bimetal-snap-action-discs
Snap temperatures: -50°C to + 250°C
Accuracy of snap temperatures: +/- 1.5°C to +/- 10°C
Selected in good and bad parts
Bulk material or in magazine

Interfaces
Interfaces to the forming automat CQ30

Mechanical attachements for connection to the forming machine
Fittings for connecting the temperature control lines of the thermostat
Electrical connector of the integrated forming temperature thermometer

Environmental conditions

Industry standard. Indoor.
Temperature: + 18°C to + 30°C
Relative humidity: < 70% non-condensing

Dimensions and weigth

Dimensions (Width x High x Depth): approx. 400 x 400 x 400mm
Net weight: approx. 10kg